International Economic Relations, with a specialization International Business
Course
full-time
Bachelor's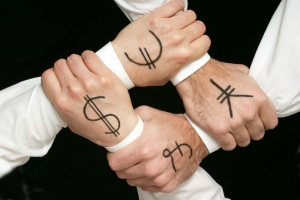 MAIN SUBJECTS
Each programme is composed of strong core and major subjects and an interesting range of electives. It deepens the knowledge in the most specific areas of international relations, such as:
- international marketing,
- international business transactions,
- international settlements,
- finance,
- banking,
- accounting,
- logistics,
- entrepreneurship,
- law courses: fundamentals of law, civil and business law in international trade,
- managerial courses: international business management, knowledge managements, project management, tourism and hospitality management, public speaking and business negotiations, etc.
BENEFITS OF STUDYING INTERNATIONAL BUSINESS
Our programmes address different issues of international trade and intercultural approaches to international business. Students are encouraged to prepare their BA thesis in accordance with their particular interests. The tuition methods in Bachelor Degree Programmes include traditional lectures both by outstanding University professors and company practitioners, seminars, case study analysis, buzz groups and individual supervision for students' thesis. The full-time programmes give students the latest theoretical knowledge of contemporary business environment. The Faculty of Economics offers more than 200 opportunities to go to universities in 25 different countries each year, it includes double diploma programmes.
CAREER PROSPECTS
International Business studies are one of a kind and give their participants access to exceptional knowledge, skills and expertise about strategic and global business management, marketing, financial issues as well as specific insights into business system. Thus, these programmes offer students comprehensive understanding of the complexities in the field of international business. The programme prepares the students for challenging positions in various areas of international business. The graduates achieve recognizable diploma and may continue the studies at the MA level of international business.
School-leaving certificate/high-school diploma grades:
English (0.6) and two of the following subjects (0.2) – Geography, History, Mathematics, Computer Studies, Social Studies.
A minimum of 30 students is required for this course of study to take place.
Recruitment procedures for a given field of study in full-time studies take into consideration the best grade in the appropriate subject in a candidate's high-school diploma (exam). In the event of there being no such grade, condiseration will be given to the grade given on the candidate's school-leaving certificate, multiplied by a factor of 0.6, and then by the factor prescribed for the subject within the given field of studies.
Recruitment
general student place limit*: 90
Recruitment
Recruitment closed
Deadlines
End of registration:
10 Jul
Announcement of the list of candidates:
12 Jul
Announcement of list of successful candidates:
20 Jul
Where to submit documents after the list of candidates has been announced
from 28th of June
10:00-15:00 (Mon.-Sat.)
Faculty of Economics
tel.:
+48 58 523 11 12, +48 58 523 11 15
Last modified: 2017, July 20 - 11:02am
Post date: 2016, October 11 - 10:37am