Fourth Place in Academic Ranking
The University of Gdańsk has been placed fourth in a list of universities and sixth in a list of Polish academic institutions in a national scientific ranking by the opinion-forming monthly magazine Polityka. This is an extremely high position and the highest of any Pomeranian institution. The ranking is based on the objective Hirsch parameters, which show the number of scientific publications declared by a given institution and citations in other publications.
In the magazine's third academic ranking, published on 2 June 2015, the University of Gdańsk took fourth place out of 21 universities and sixth place amongst 86 higher institutions in Poland. It maintained its position from last year but at the same time increased its h-index from 98 to 105 points. This means that University of Gdańsk research is known and cited in reputable scientific journals.
The university's position is the highest of all institutions in Pomerania and a combined success on the part of its academic staff, especially the experimental faculties.
Polityka's ranking is based on the objectively measurable parameters derived from the data-base of the Institution for Scientific Information in Philadelphia (Web of Science) and employed by the Polish Ministry of Science and Higher Education as well as the National Science Centre and the National Centre for Research and Development. Amongst others, these parameters take account of the so-called h-index. Put simply, the h-index consists of the number of academic publications declared by a given institution and their scientific impact, measured by the number of citations in other publications. For example, an index of 10 indicates that of all the works published by an institution, ten were cited at least ten times.
Translation: Magda Moran and Sean Moran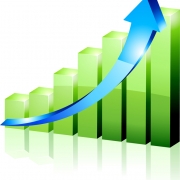 Last modified by: Krzysztof Klinkosz
Created by: Krzysztof Klinkosz
Last modified:
2015, June 8 - 11:32am
Post date:
2015, June 8 - 9:52am