The Bene Merito Distinction
Edward Kajdański, writer, painter, diplomat, for years connected to the University of Gdańsk (current member of the UG's Scientific Council at the Centre of East Asian Studies) has been awarded the Bene Merito distinction for his contribution to Polish-Chinese relations. The award ceremony will be held on 4 September (Friday) in the Artus Court (DwórArtusa) in Gdańsk.
The Minister of Foreign Affairs of the Republic of Polandhas awarded Mr Edward Kajdański with the prestigious Bene Meritodistinction for his contributionto Polish-Chinese relations, particularly in the sphere of mutual recognition of cultures and research of historical contacts. The Bene Merito distinction has been established by the Ordinance of the Council of Ministers of 5 November 2009 as a commendable honorary distinction awarded to Polish citizens and foreign nationals for the activity which strengthens the international position of Poland.
The distinction will be awarded by the Marshal of the Pomeranian Voivodeship.
Translation: Magda Moran and Sean Moran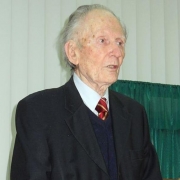 Last modified by: Andrzej Żurawik
Created by: Andrzej Żurawik
Last modified:
2015, September 2 - 8:00am
Post date:
2015, September 2 - 8:00am