You are here
Home
»
University
»
News
» Waving of ACCA fees for the students of the Faculty of Economics
Waving of ACCA fees for the students of the Faculty of Economics
For the third time the Faculty of Economics of the University of Gdańsk has been invited to participate in the ACCA Accelerate programme. This means that students of the Finance in companies specialisation due to commence their studies in the academic year 2015/16 will be exempt from ACCA exam fees (paid to ACCA) and from the fees for the first year of their studies. As a result, the only fees to be paid to ACCA are the entry fee and the fee for the second year of study.
All interested parties are invited to take part in the interactive internet presentations of the Finance in companies specialisation, co-created by the UG's Faculty of Economics and ACCA.
To select a date and enrol go to: https://activeforms.com/accapoland/studia_z_ACCA 
ACCA is one of the best recognised professional business qualifications and also the most valued by employers.
ACCA (Association of Chartered Certified Accountants) is the largest, most prestigious and most rapidly developing global organisation bringing together specialists in finance, accounting and management.
ACCA comprises:
- 178,000 members and 455,000 students in 180 countries across the world,
- 1,456 members and 3,627 students in Poland,
- 8,500 accredited employers all over the world, including such renowned companies as Alstom, Deloitte, Shell, HSBC, IBM, CapGemini or Philip Morris.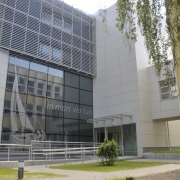 Last modified by: Andrzej Żurawik
Created by: Andrzej Żurawik
Last modified:
2015, September 21 - 9:02am
Post date:
2015, September 21 - 9:02am