Competition for the Polish-American Scientific Award
Pairs of scientists working together (one from Poland and one from the USA) have until 31 December 2015 to apply for the second Polish-American Scientific Award.
The competition is organised by the Foundation for Polish Science (FNP) and The American Association for the Advancement of Science (AAAS). The prize is intended to enhance and underline the value of cooperation between scientists from Poland and the United States. The prize can be won by a pair of scientists – one working in Poland, the other in the USA – for outstanding scientific achievement as a result of joint research.
The prize is awarded every two years and is worth the equivalent of $5,000 for each of the winners.
The award is given for all fields of science, apart from the fine arts. Candidates first take part in a competition and may be nominated by any active member of Polish and US academic circles with at least a doctoral title. Self-nomination is also permitted in the competition. The choice of winners is made by a jury composed of outstanding representatives of the Polish and US academic world, who also refer to the opinions of the experts who assess the applications.
Further information on the website.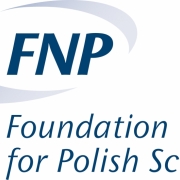 Last modified by: Andrzej Żurawik
Created by: Andrzej Żurawik
Last modified:
2015, December 17 - 7:41am
Post date:
2015, December 17 - 7:41am