Dr Marta Kras in the "Science for Nature" initiative
"Science for Nature" is an initiative launched by scientists from several universities and institutes of the Polish Academy of Sciences who met at the University of Warsaw on 10 and 11 December 2016. The initiative will serve as a forum for substantive discussion on the state of nature in Poland and methods for its protection.
Among the initiators is Dr Marta Kras, adjunct at the Department of Plant Taxonomy and Nature Conservation of the Faculty of Biology of the University of Gdańsk.
As the originators of the initiative state: "Up until recently, all opinions and recommendations relating to these matters have been issued by particular institutions and researchers. Despite having been prepared with the utmost care for scientific correctness, their strength and impact was weakened by their fragmentation".
In the originators' opinion, nature protection has not been a high priority for Polish state administration for a long time. No new national parks have emerged since 2001 and the existing projects for new parks have been suspended. Consecutive governments have failed to fully observe EU nature directives or international conventions and agreements.
"At present Polish nature is in particular danger, as proved by the recent decisions and plans by the Ministry of Environment as well as draft changes to existing acts of law leading to, amongst others, the politicisation or complete withdrawal of funding for natural protection, or depriving many professional non-governmental organisations of the right to formally participate in proceedings connected with the protection of nature and the environment".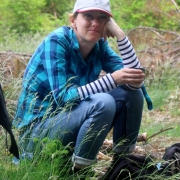 Last modified by: Tadeusz Zaleski
Created by: Tadeusz Zaleski
Last modified:
2017, January 24 - 10:17am
Post date:
2017, January 24 - 10:17am