You are here
Home
»
University
»
News
» Interdisciplinary research into the issues of empathy ─ innovative academic project
Interdisciplinary research into the issues of empathy ─ innovative academic project
Funding under the SONATA BIS 6 programme of the National Science Centre has been granted to an interdisciplinary project which brings together research by experts in psychology, biotechnology and the chemical sciences and obstetrics in a study into empathy with respect to the quality of family life and child development.
The project is entitled: Pair Empathy as a Predictor of Responsivity to a Child Crying in Situations Activating the Parental Role: The Mediating Role of Oxytocin and Vasopressin (HEART model).
The project leader is Dr hab. Maria Kaźmierczak, associate professor at the University of Gdańsk's Faculty of Social Sciences. The project has received funding to the value of 1,132,223 PLN. 104 applications were submitted to the HS panel (humanities, social sciences and art) of the SONATA BIS 6 competition, of which 17 were awarded funding.
The successful project is interdisciplinary in nature and links aspects of psychology and physiology. Experts in psychology, biotechnology and the chemical sciences and obstetrics will seek answers to previously unasked questions on issues crucial to the quality of family life and child development in relation to the issue of empathy.
Empathy is considered one of the basics of interpersonal relationships. In developmental and family psychology, parental empathy (and children's exposure to it) is a vital factor in the process of forming family bonds, with an influence on the child's development from the earliest days of its life. The latest research indicates that genetic factors linked to oxytocin and vasopressin (hormones key for affinity relationships) are important for empathy and that changes in the level of these hormones in care-related situations have an impact on parental sensitivity. The question arises as to whether or not empathy in each partner enhances their sensitivity to a child crying because of the link to higher levels of oxytocin and vasopressin.
The proposed theoretical model has been named HEART (HORMONALLY mediated EMPATHY role for AFFILIATIVE RESPONSE towards infants TEARS) and is a unique proposition linking psychological, hormonal and genetic variables in order to explore the biological mechanism and the patterns of the impact of empathy on adult responses to a child's needs.
The project is based on cooperation between a team from the University of Gdańsk's Institute of Psychology and experts in the fields of molecular diagnostics (from the Laboratory of Molecular Diagnostics at the Intercollegiate Faculty of Biotechnology UG & MUG), pharmaceutics, neuroendocrinology and obstetrics (from the Medical University of Gdańsk) and developmental psychologists from Leiden University in Holland. The interdisciplinary team guarantees the feasibility of this innovative research project, thus increasing the chances of solid and promising results.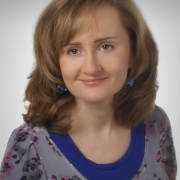 Last modified by: Tadeusz Zaleski
Created by: Tadeusz Zaleski
Last modified:
2017, March 7 - 10:25am
Post date:
2017, March 7 - 10:25am