Chinese Law School
Chinese Law School 中国法 is an international project organized by the Faculty of Law and Administration at the University of Gdańsk in cooperation with, among others Chinese University in Beijing - China Youth University of Political Studies and Confucius Institute in Gdańsk.
Chinese Law School offers students a curriculum of unparalleled breath: teaching and mentoring take place side by side, as faculty and students learn together and collaborate on projects, crowdsourcing, case studies, writing articles that will end up with a how-to-guide within Chinese law and culture.
The program is designed for law, economy, administration students, legal professionals and business people who would like to study Chinese Business and Commercial and Contract Law. It is designed for students who would like to learn about Chinese Law and culture. The program is open also to foreign nationals. (Anyone with a formal undergraduate degree is welcome to apply for admission. An undergraduate degree in law is an advantage, but it is not necessary to have previously studied law to do well on the program).
The course runs for a period of one (1) year from November to May (once a month, Saturday).
Upon completion of the course you shall receive certificate issued by the University of Gdańsk and China Youth University of Political Studies. In order to obtain the certificate, you shall positively complete the course (case studies, written work and final test).
Enrolment for the School starts June 1, 2017 and finishes October 15, 2017.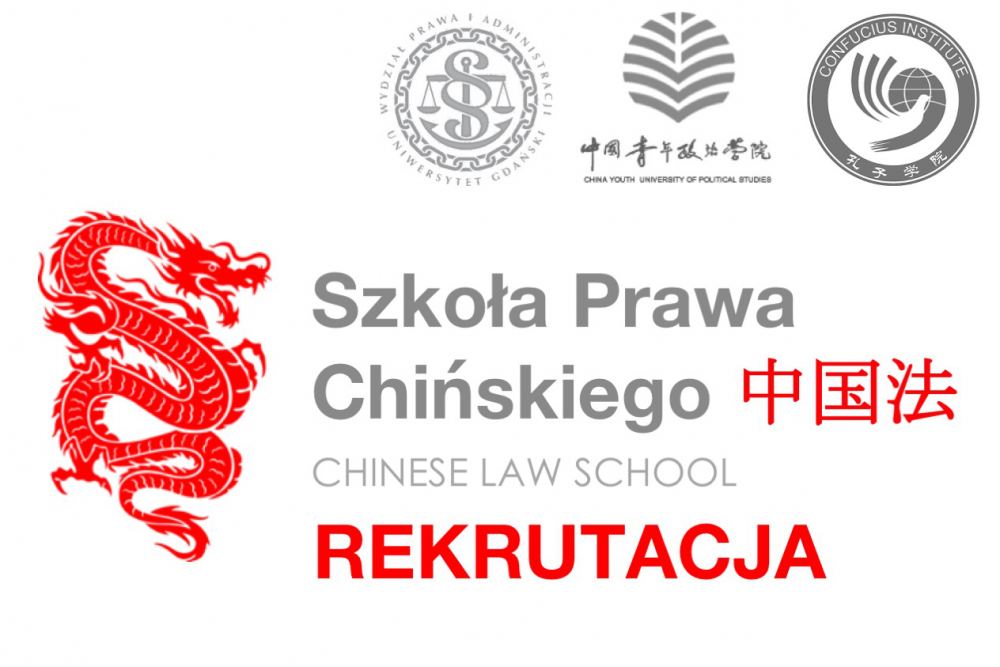 View the presentation (in Polish).

Magdalena Pszczółka, Kierownik Szkoły Prawa Chińskiego, spch@prawo.ug.edu.pl, +48 518 95 85 14

www.facebook.com/szkolaprawachinskiego/

www.instagram.com/szkolaprawachinskiego/
Welcome to
Chinese Law
School 中国法
再见
Last modified by: Tadeusz Zaleski
Created by: Tadeusz Zaleski
Last modified:
2017, July 10 - 2:12pm
Post date:
2017, July 7 - 11:14am