You are here
Home
»
University
»
News
» Pomerania welcomes employees and students from Poland and abroad
Pomerania welcomes employees and students from Poland and abroad
A new internet site "Live more. Pomerania" has been launched, aimed at all who want to stay in Pomerania for a while longer and find their own special place, work and home and live life to the full. It forms a part of a campaign to promote the region in Poland and abroad, organised by the Invest in Pomerania initiative.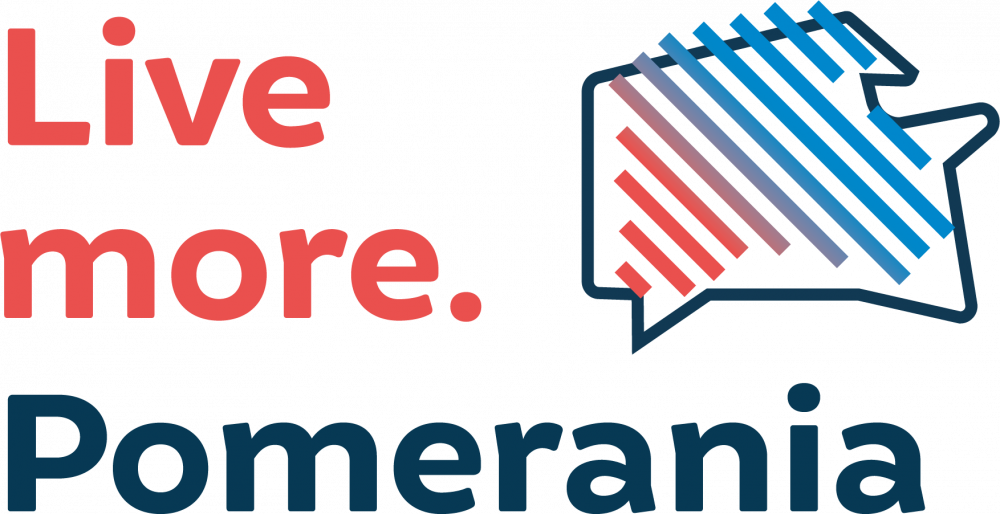 The Pomeranian Voivodeship has become a magnet for new investors. This is good news but it also poses a new challenge for the region's employers and authorities. "Live more. Pomerania", the first such versatile campaign in Poland to promote the region as an excellent place to live and work, is a response to this.
"We have decided not only to encourage people to choose the Pomeranian Voivodeship as a new place to live but also provide assistance to those who are already contemplating a move here. The project's internet site contains a large base of information about the region in two languages, Polish and English, and we are planning to add two more, Russian and Ukrainian", says Łukasz Żelewski, Chairman of the Board of the Pomerania Development Agency. "With the help of this website we are trying to answer all the questions which a potentially interested person might have."
At www.livemorepomerania.com you can therefore read about which companies are recruiting across the Pomeranian Voivodeship and what the required competences are. There is also a separate part about the region's attractions and a section devoted to everyday life where we can find out how to sign a child up for school and learn more about Tri-City districts or public transport. Secondary school pupils and students will find a section devoted to studying in the region. The project's originators are also planning to constantly update the site by adding descriptions of further places of interest and cultural or popular events as well as articles by Pomeranian employers or higher education institutions.
"The "Live more. Pomerania" project came into being because before it there was no single place which would address all the aspects of work, life and study in the Pomeranian Voivodeship, and research has demonstrated that there is great demand for this kind of information", says Mieczysław Struk, Marshal of the Pomeranian Voivodeship. "Therefore we are the first voivodeship in Poland which wants to offer assistance in making a move to the region."
"We also run the project's social media. We keep in touch with the public through Facebook, Instagram and LinkedIn, where we answer questions and demonstrate that this is the place to live, work, enjoy the things offered by the region and develop professionally", sums up Wojciech Tyborowski, Director of Invest in Pomerania.
A rise in interest has been observed amongst Poles in moving to the north of Poland where, as demonstrated by research, there is easier access to a high standard of living, fresh air, quieter life or a balance between work and private life.
About "Live more. Pomerania"
The "Live more. Pomerania" information campaign is one of the elements of the "Invest in Pomerania 2020" project, financed from EU funds as part of the Pomeranian Voivodeship Regional Operational Programme 2014-2020. The project is run by the Invest in Pomerania initiative, coordinated by the Pomerania Development Agency and the Regional Government of the Pomeranian Voivodeship.
Those invited to cooperate on the campaign include investors based in the Pomeranian Voivodeship, Pomeranian higher teaching institutions, municipal councils and other organisations. "Live more. Pomerania" has a website, is present in social media and also organises meetings for Tri-City expats ("Expats in the Tri-City"). In future the campaign organisers also wish to take part in Polish job fairs.
Last modified by: Tadeusz Zaleski
Created by: Tadeusz Zaleski
Last modified:
2018, June 12 - 10:13am
Post date:
2018, June 12 - 10:10am