UG Sinology student wins the "Bridge to Chinese" competition
The winner of the Polish stage of the "Bridge to Chinese" Competition is Daiwa Wojczulis, a third-year student of Sinology at the University of Gdańsk.
The finals of the 17th Polish Competition took place at the Adam Mickiewicz University Confucius Institute in Poznań.
The competition is held annually in partnership with the Education Department of the Embassy of the People's Republic of China in Warsaw with a view to promoting Chinese culture and language across the world. It comprises three parts ─ a speech delivered in Chinese (this year's theme being "One world, one family" (天下一家), a quiz testing participants' knowledge of China, and a presentation of a talent related to Chinese culture.
Daiwa Wojczulis is the only student from Poland to qualify for the final, international stage of the competition, which will be held in Beijing between 3 July and 5 August 2018.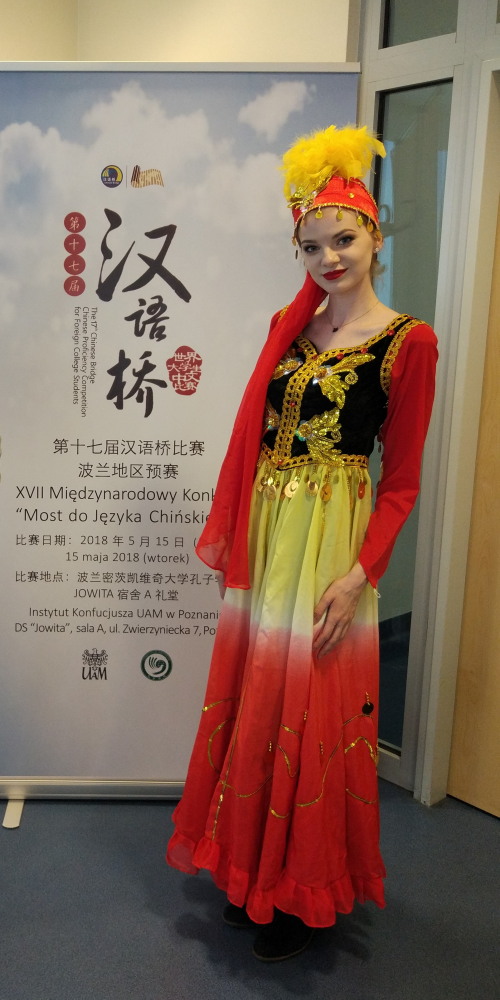 Last modified by: Tadeusz Zaleski
Created by: Tadeusz Zaleski
Last modified:
2018, July 24 - 9:35am
Post date:
2018, July 24 - 9:34am