prof. dr hab. Ewa Bagińska
Kontakt
Telefon: +48 58 523 28 25
Telefon: (58) 523 28 25
Room number: 4030
Kontakt przez sekretariat
Telefon do sekretariatu:
(58) 523 28 51
Nr pokoju: 4023
Aktualnie pełnione funkcje:
Kierownik Katedry Prawa Cywilnego
Kierownik Studium Podyplomowego Prawa Medycznego UG
Senator UG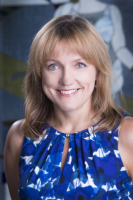 Stanowiska zajmowane w jednostkach
Head
Źródło danych:
Skład Osobowy
Professor
Źródło danych:
Skład Osobowy
Konsultacje i terminy
Biografia i osiągnięcia
Profil naukowy
Terminy konsultacji:
Konsultacje w semestrze letnim 2020/2021 - drogą mailową
Poniedziałek 10-11:30
Korespondencje proszę kierować wyłącznie przez portal studenta.
wnioski formalne proszę przesyłać za pośrednictwem właściwego dziekanatu, który sprawdza je formalnie, zgodnie z procedura wewnętrzną..
W razie potrzeby konsultacji przez MS TEAMS, prosze o zgloszenie mailem z tygodniowym wyprzedzeniem. Wowczas wysle link do spotkania w kolejnym tygodniu (max 4 osoby w jednym dniu).
Profesor nauk prawnych (28.07.2015).
Professor Ewa Bagińska is a full professor (2015) and head of the Department of Civil Law.
She is also Director of the Postgraduate Program in Medical Law.
Biografia:
Professor Baginska is an international expert in the area of civil law, in particular tort law, and consumer protection law. She has authored a few books on products liability, public liability, tort law and medical law, as well as almost 200 other contributions on civil liability, consumer protection and comparative law. She is the editor of 'Damages for Violations of Human Rights. A Comparative Study of Domestic Legal Systems', Springer Verlag (2016).
She was a Fulbright Visiting Scholar (1998/1999) and held a NATO Science Fellowship (2000/2001) at the Catholic University of America, Washington DC.
A member of the Commission for the Codification of Civil Law (for the term 2015-2019).
In 2016 nominated to AcademiaNet – Expert Database for Outstanding Female Academics (at The Robert Bosch Stiftung)
The Best Teacher of the Year 2017/2018 Mrongovius Award.
She has promoted eight PhDs in Law.
Profesor nauk prawnych (28.07.2015). Absolwentka studiów prawniczych (1995, UMK), dr n. prawnych (1999, UMK) dr hab. nauk prawnych w zakresie prawa cywilnego (2006, UMK). Ukończyła aplikację sądową (1997).
Odbyła liczne studia i staże zagraniczne, m.in. dwusemestralne studia na Uniwersytecie w Utrechcie (1994), Letnią Szkołę Akademii Prawa Europejskiego przy European University Institute we Florencji (1996), staż w Komisji UE (1998), roczne stypendium Fundacji Fulbright'a (1998/1999) na Catholic University of America w Waszyngtonie oraz roczne stypendium NATO Advance Science Fellowship (2000/2001) na Catholic University of America.
Od 1999 r. zajmuje się zagadnieniem harmonizacji prawa czynów niedozwolonych krajów europejskich, będąc członkiem Europejskiego Centrum Prawa Deliktowego i Ubezpieczeniowego w Wiedniu oraz polskim członkiem European Group on Tort Law. Wystąpiła z referatami na kilkudziesięciu międzynarodowych konferencjach i kongresach; wykładała jako visiting professor na uniwersytetach europejskich (m.in. Coimbra, Florencja, Pisa), CUA w Waszyngtonie oraz UJ.
Powołana na członka Komisji Kodyfikacyjnej Prawa Cywilnego w kadencji 2015-2019.
Autorka prawie 200 publikacji polskich i zagranicznych z zakresu prawa cywilnego polskiego i porównawczego, w tym 6 monografii polskich i zagranicznych. Specjalizuje się w prawie odpowiedzialności odszkodowawczej, prawie medycznym, prawie konsumenckim, prawie cywilnym europejskim i amerykańskim.
Wypromowała ośmiu doktorów prawa.
Członkostwo w organizacjach i towarzystwach naukowych:
Editorial boards (Redakcje czasopism)
Państwo i Prawo - redaktor (od lipca 2020)
Wiadomości Ubezpieczeniowe - redaktor naczelna
była redaktor naczelna "Studia Iuridica Toruniensia"
Scientific boards (Rady Naukowe czasopism):
European Review of Private Law
Comparative Law Review (ed. UMK Toruń)
Central European Review of Economics & Finance
Diritto pubblico comparato ed europeo (DPCE) and DPCE online
Państwo i Prawo - do lipca 2020
Rada Naukowa Szkoły Doktorskiej del Consiglio di Programma di Diritto Privato del Corso di Dottorato in Scienze giuridiche- University in Pisa
Rada Główna Nauki i Szkolnictwa Wyższego - członkini w kadencji 2010-2013
Membership:
ACADEMIE INTERNATIONALE DE DROIT COMPARE/ INTERNATIONAL ACADEMY OF COMPARATIVE LAW - elected asscociate member
European Centre of Tort and Insurance law in Vienna
European Group of Tort Law
Society of European Contract Law (SECOLA)
European Law Institute as well as ELI POLSKA
Towarzystwo Naukowe w Toruniu
Polskie Stowarzyszenie Stypendystów Fulbrighta
PanEuropean Organization of Personal Injury Lawyers (PEOPIL)
International activities:
The European Group on Tort Law (since 1999),
Fellow in the European Centre of Tort and Insurance Law in Vienna (author or co-author of national reports in several international projects related to tort law; a national reporter for the ECTIL Annual Tort Law Conference) - since 2000,
Reporter for several projects financed by the EU,
Lecturer at the Catholic University of America and Jagiellonian University International Trade and Business Law Summer Program in Cracow (since 2003),
Visiting lectures at CUA, Washington, DC, University of Coimbra, Portugal, University of Pisa, University of Florence
General Reporter for The XIXth International Congress of Comparative Law in Vienna (2014), section IV.A. International Public Law, topic: Damages for the infringement of human rights
Zainteresowania badawcze
Publikacje
2016-2018 Kierownik projektu w ramach Wspólnego Przedsięwzięcia o nazwie RID (Rozwój Innowacji Drogowych) finansowany przez Narodowe Centrum Badań i Rozwoju oraz GDDKiA, pt. Wpływ czasu i warunków eksploatacyjnych na trwałość i funkcjonalność elementów bezpieczeństwa ruchu drogowego (Influence of time and operating conditions of the durability and functionality of the components/elements of road safety). Grant uzyskało konsorcjum w składzie: Politechnika Gdańska (Lider), Instytut Badawczy Dróg i Mostów, Instytut Transportu Samochodowego, Instytut Mechaniki Precyzyjnej, Uniwersytet Gdański. Projekt ukierunkowany jest na wsparcie badań, które mogą być wykorzystane do rozwoju i unowocześnieniu procesów realizowanych w działalności podstawowej GDDKiA, którą to zgodnie z ustawą o drogach publicznych jest m.in. rozwój sieci drogowej oraz utrzymanie i rozbudowa istniejących dróg krajowych. Uniwersytet Gdański był odpowiedzialny za zadanie 5 - Badania metod zarządzania odpowiedzialnością za szkody związane z urządzeniami brd.
2014-2016 Kierownik projektu NCN (konkurs OPUS) nr NCN 2013/09/B/HS5/01416, umowa z dnia 12.03.2014 r. (2014-2016), tytuł: Naprawienie szkody wynikłej z naruszenia praw człowieka – analiza porównawcza krajowych systemów prawnych;
2013-2016 - Wykonawca w projekcie badawczym NCN (konkurs Harmonia) "Regulacja odpowiedzialności za szkody wyrządzone przez produkt niebezpieczny w Prawie Unii Europejskiej i w prawach krajowych wobec rozwoju nowych technologii". Nr Dec. 2013/08/M/HS5/00386; Kierownik Projektu prof. dr hab. Piotr Machnikowski (UWr)
Areas of expertise: civil law (civil liability, products liability, public liability, personal injury), consumer protection law, medical
law, comparative civil law; Author and co‐author of over 140 articles and other contributions.

Lectures and courses taught: general civil law, law of obligations, medical law, consumer protection and competition law, international business transactions

Książki i rozdziały w książkach:
PEŁNA LISTA PUBLIKACJI AFILIOWANYCH W UG ZNAJDUJE SIĘ W BAZIE WIEDZY UG
Last modified:
2021, April 8 - 9:45am
Post date:
2013, July 11 - 2:59pm
---
–
Dane pobrane z Portalu Nauczyciela