Kontakt
Telefon: +48 58 523 20 48
Room number: 2.8
Kontakt przez sekretariat
Telefon do sekretariatu:
+ 48 58 523 21 47
Nr pokoju: 2.26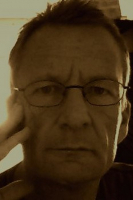 Stanowiska zajmowane w jednostkach
Post-doctoral fellow
Źródło danych:
Panel Nauczyciela
Zainteresowania badawcze
Publikacje
Zainteresowania badawcze:
Dzieje islamskiej myśli politycznej w praktyce konstytucjonalnej XIX i XX w.; Hizb ut-Tahrir – ideologia, dzieje; osobliwe formy integracji islamu w cywilizacjach społeczeństw wielokulturowych (Bałkany, Azja Południowo-Wschodnia, Chiny).
Research interests:
History of Islamic political thought in constitutional practice in the 19th and
20th c., Hizb ut-Tahrir - ideology, history, peculiar forms of Islam integration in the civilizations of multicultural societies (the Balkans, Southeast Asia, China).
Wybrane publikacje:
Wybrane publikacje/ selected publications:
Polityczny wymiar islamu we współczesnych konstytucjach, Książka i Wiedza, Warszawa 2013, ss. 327.
Sufizm, Trio, Warszawa 2010, ss. 300.
Chronotopy w dramatach Sa'd Allaha Wannusa, Ibidem, Łódź 2008, ss. 280.
Islam - odłamy, nurty i sekty, Książka i Wiedza, Warszawa 2008, ss. 318.
Świat Arabski. Leksykon, Książka i Wiedza, Warszawa 2008, ss. 296.
Więcej publikacji/ for more publications see: http://expertus.bg.univ.gda.pl/
Last modified:
2020, September 22 - 8:45am
Post date:
2013, September 17 - 11:08pm
---
–
Dane pobrane z Portalu Nauczyciela