European Business Administration
Course
full-time
Bachelor's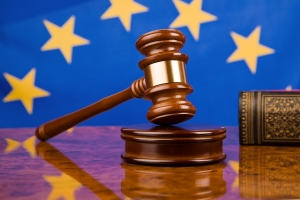 MAIN SUBJECTS
Studies in European Business Administration offers a chance to acquire knowledge, competences, and skills in: international economy, international and European commercial law, the EU legal and administrative system, European banking, international and European law relating to electronic businesses, international and European tax law, international business arbitration, the basics of enterprise and many other subjects.
ADVANTAGES
- If you want to understand the world around you, in which law and administration play a decisive role,
- if you want gain knowledge and unique abilities that will make it possible for you to move freely within the European and international economy,
- if you want to have a real influence on the world you live in, and not just be passive in the face of processes of change,
- if you want to be a business leader,
- if you've got to this point …
our course of studies is for you.
European Business Administration is an up-to-date course of studies that deals with the challenges of the twenty-first century. In three years of studies you will learn the secrets of the world of business and administration, and will broaden your horizons.
EMPLOYMENT PERSPECTIVES
As a graduate of European Business Administration you will be well prepared to work in local public administration and international institutions on international, UE and national levels. In addition, the knowledge, competences, and skills you have acquired will mean that you can enter the world of business and function in it on a European and international level. Graduates take advantage of excellent language skills acquired during the studies as well as good knowledge of international realities as the courses are presenting multinational perspective on functioning of administration. As a result, our graduates are much sought after by companies operating in European and international markets.
School-leaving certificate/high-school diploma grades: English (0.4) and two of the following subjects (0.3): History, Geography, Computer Studies, Mathematics, Social Studies
A minimum of 30 students is required for this course of study to take place.
Recruitment
general student place limit*: 50
Follow-up recruitment
general student place limit*: 15
W związku z dynamiczną sytuacją związaną z możliwością złożenia w dziekanacie rezygnacji przez osoby przyjęte na studia we wcześniejszych terminach, podane powyżej limity mogą ulec zwiększeniu. Zwiększenia limitów będą na bieżąco podawane w niniejszej zakładce i na rankingu w IRK.
Recruitment
Recruitment closed
Deadlines
End of registration:
10 Jul
Announcement of the list of candidates:
12 Jul
Announcement of list of successful candidates:
20 Jul
Where to submit documents after the list of candidates has been announced
from 26th of June
10:00-14:00 (Mon.-Fr.)
Faculty of Law and Administration
Follow-up recruitment
Deadlines
End of registration:
4 Sep
Announcement of the list of candidates:
6 Sep
Announcement of list of successful candidates:
14 Sep
Where to submit documents after the list of candidates has been announced
from 21st of September
10:00-14:00 (Mon.-Fr.)
Faculty of Law and Administration
Last modified: 2017, September 14 - 11:49am
Post date: 2016, November 3 - 1:27pm