European and International Business Law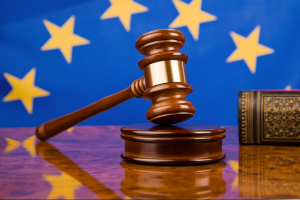 ADVANTAGES
Workshops enable you to elaborate on assigned materials as part of a larger group,
Societies run by active students organising social and career-oriented functions as well as mooting competitions,
Teaching by respected, leading academics, visiting lecturers and practitioners from law firms,
Classes are held in the building of Faculty of Law and Administration at the University of Gdańsk, located in the very centre of one of the most modern European campuses.
Our European and International Business Law degree gives you a foundation in the essential skills and knowledge needed to be successful in business law. It gives you a range of transferable skills which will help if you want to continue a career path outside law. You will leave assured in your abilities and equipped with the skills required by employers.
EMPLOYMENT PERSPECTIVES
Our business law graduates are highly desired by many prestigious employers in business, finance, maritime industry, government and commerce. As a graduate of European and International Business Law you will be well prepared to work in governmental and local public administration and international institutions. The knowledge, competences, and skills you have acquired will mean that you can enter the world of business and function in it on a European and international level.
Degree diploma grade – maximum 100 points
Graduates of all courses of study at tertiary-level institutions can apply.
Limit przyjęć zostanie podany po zatwierdzeniu przez Senat.
Last modified: 2019, November 20 - 12:47pm
Post date: 2019, November 20 - 12:47pm