European Business Administration
Course
full-time
Bachelor's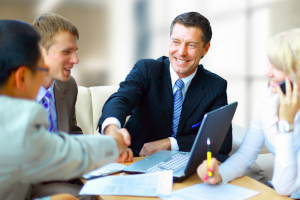 ADVANTAGES
If you want to understand the world around you, in which law and administration play a decisive role,
if you want to gain knowledge and unique abilities that will make it possible for you to move freely within the European and international economy,
if you want to have a real influence on the world you live in, and not just be passive in the face of the processes of change,
if you want to be a business leader,
if you've reached this point …
our course of studies is for you.
European Business Administration is an up-to-date course of studies that deals with the challenges of the twenty-first century. During three years of studies you will learn the secrets of the world of business and administration, and will broaden your horizons.
EMPLOYMENT PERSPECTIVES
As a graduate of European Business Administration you will be well prepared to work in local public administration and institutions at the international, UE and national levels. In addition, the knowledge, competences, and skills you will have acquired will allow you to enter the world of business and to function in it at the European and international levels. Graduates will take advantage of excellent language skills acquired during the studies as well as good knowledge of international realities as the courses present multinational perspective on the functioning of administration. As a result, our graduates are much sought after by companies operating in European and international markets.
School-leaving certificate/high-school diploma grades: English language (0,4) and two of the following subjects (0,3) – Social Studies, Geography, History, Mathematics, Computer Studies.
Recruitment procedures for a given field of study in full-time studies take into consideration the best grade in the appropriate subject in a candidate's high-school diploma (exam). In the event of there being no such grade, condiseration will be given to the grade given on the candidate's school-leaving certificate, multiplied by a factor of 0.6, and then by the factor prescribed for the subject within the given field of studies.
Limit przyjęć zostanie podany po zatwierdzeniu przez Senat.
Last modified: 2019, November 20 - 12:18pm
Post date: 2019, November 20 - 12:18pm