Intercultural and Business Relations in Europe
Course
full-time
Bachelor's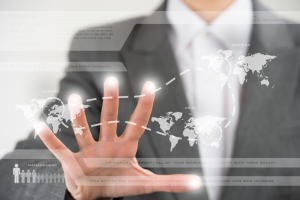 Faculty of Economics
BENEFITS OF STUDYING INTERNATIONAL AND BUSINESS RELATIONS IN EUROPE
Intercultural and Business Relations in Europe (IBRE) is a unique, English-language course in Poland. The author's education programme created in cooperation with three faculties of the University of Gdansk (Faculty of Economics, Faculty of Philology and Faculty of Social Sciences) allows to acquire knowledge and skills expected from employers operating both in Poland and abroad.
By choosing Intercultural and Business Relations in Europe you have the opportunity of:
• learning about the impact of cultural differences on business relationships;
• acquiring knowledge and skills necessary for professional work when analyzing economic and social phenomena in the context of knowledge of European cultural conditions;
• learning foreign languages, which will translate into acquiring high language competences both in speech and writing;
• learning about cultural and linguistic differences in a practical way;
• attending classes in cooperation with business practitioners;
• studying under the ERASMUS+ program, which is used by nearly 200 students of our faculty every year;
• study trip to one of the many countries in the world with which our faculty has a bilateral agreement, e.g. the USA, China, Japan, South Korea, Russia, Ukraine;
• obtaining an international certificate in the Refinitiv Eikon lab;
• demonstrate activity for the academic community, acting in numerous student organizations, scientific associations, AIESEC;
• attending classes that take place in modern lecture halls, teaching rooms and computer laboratories;
• use of databases and world publications, student zones, public computer stations, free Wi-Fi and the E-student system, in which you can handle almost all student matters;
• learning using specialized computer programs used in various industries, e.g. Statistica and SPSS - statistical data analysis;
• free use of Microsoft and IBM programs, eg Microsoft Office 365 (Word, Excel, Power Point, One Note), Windows 10, Windows 8.1, Project Professional, Access, SQL Server, SharePoint Server, Visual Studio, Visio or IBM SPSS.
CAREER PERSPECTIVES
The English-language IBRE course prepares graduates to work in teams that are culturally and linguistically diverse, which enables graduates to work in international institutions and organizations. The graduate acquires knowledge and skills enabling him to set up his own business or take up a managerial position in small, medium and large enterprises.
School-leaving certificate/high-school diploma grades:
English (0,4), Mathematics (0,3) and one of the following subjects (0,3) – Geography, History.
Recruitment procedures for a given field of study in full-time studies take into consideration the best grade in the appropriate subject in a candidate's high-school diploma (exam). In the event of there being no such grade, condiseration will be given to the grade given on the candidate's school-leaving certificate, multiplied by a factor of 0.6, and then by the factor prescribed for the subject within the given field of studies.
Rekrutacja podstawowa
general student place limit*: 30
Last modified: 2020, June 4 - 2:02pm
Post date: 2019, January 9 - 8:46am