Intercultural and Business Relations in Europe
Course
full-time
Bachelor's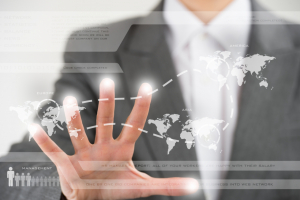 Faculty of Economics
Program of Intercultural and Business Relations in Europe is composed of economic sciences, social sciences and humanities. Our programmes address different issues of international trade and intercultural approaches to international business in Europe. The tuition methods in Bachelor Degree Programmes include traditional lectures, seminars, case study analysis, buzz groups and individual supervision for students' thesis. The full-time programmes give students the latest theoretical knowledge of business environment and social skills in relation to cultural differences. If you study with us, you have the opportunity:
to prepare your BA thesis in accordance with your particular interests;
to attend to classes taught both by outstanding university professors and company practitioners;
to attend classes that take place in modern auditoriums, didactic rooms or computer laboratories;
to spend time in student areas with Wi-Fi or use our public computer stations;
get remote access to scientific publications and e-student system thanks to which you can arranged students matters;
to master specialize computer programs used in various business areas, e.g. OSTC Laboratory – finance and stock exchange, Statistica and SPSS - statistical data analysis;
free use of the programmes offered by Microsoft and IBM, e.g. Microsoft Office 365 (Word, Excel, Power Point, One Note), Windows 10, Windows 8.1, Project Professional, Access, SQL Server, SharePoint Server, Visual Studio, Visio, IBM SPSS.
Our programs will give you theoretical and practical skills in the field of business and intercultural relationships. It will prepare you for challenging positions in various areas of international business.
School-leaving certificate/high-school diploma grades:
English (0,4), Mathematics (0,3) and two of the following subjects (0,3) – Geography, History.
Recruitment procedures for a given field of study in full-time studies take into consideration the best grade in the appropriate subject in a candidate's high-school diploma (exam). In the event of there being no such grade, condiseration will be given to the grade given on the candidate's school-leaving certificate, multiplied by a factor of 0.6, and then by the factor prescribed for the subject within the given field of studies.
Limit przyjęć zostanie podany po zatwierdzeniu przez Senat.
Last modified: 2020, January 23 - 9:54am
Post date: 2019, November 18 - 1:17pm