Cultural Communication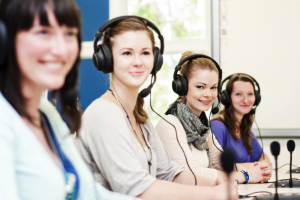 Faculty of Languages
The students of BA and MA programme of Cultural Communication Studies develop language skills in English and learn Polish at the basic level. They attend courses in the field of linguistics, literary studies and cultural studies, classes fostering students' competences in analysing complex phenomena of various cultures and societies, as well as developing project management skills and acquiring knowledge of managing cultural institutions. For this purpose, they learn modern information technologies and acquire the ability to create projects and organise artistic activities in socially and politically diverse cultures.
Degree diploma grade – maximum 100 points
Graduates of all courses of study at tertiary-level institutions can apply.
Limit przyjęć zostanie podany po zatwierdzeniu przez Senat.
Last modified: 2021, January 28 - 1:22pm
Post date: 2020, April 7 - 10:01am