Quantum Information Technology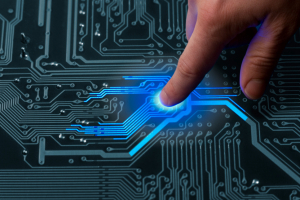 Faculty of Mathematics, Physics and Informatics
Quantum Information Technology (QIT) is an emergent interdisciplinary field of study that combines the areas of physics, mathematics, and computer science. By joining the Quantum Information Technology Master's programme you will acquire the necessary knowledge and skills in the theory and applications of the technological aspects of quantum information theory. The main focus of the study will be on theoretical aspects of QIT, however study of physical implementations and laboratory sessions are also included.
The programme covers four core sections:
Quantum information processing, computation, and communication.
Quantum systems, their manipulations and non-classical properties.
Hard-skills: analytical and numerical methods, programming skills.
Soft-skills: scientific presentations, science communication, research methodology, and collaborative research.
Throughout this Master's programme you will learn directly from research-active scientists who are leading experts in their fields. You will acquire state of the art knowledge from yet-to-be written textbooks. You will get a unique opportunity to be immersed into the world of quantum technologies.
Diploma grade - max 40 points
Interview - max 60 points (interview topics: basics of Physics, basics of Quantum Mechanics)
Graduates of studies at tertiary-level in the field of science or technical, medical, natural sciences are entitled to apply.
general student place limit*: 30
Deadlines
End of registration:
14 Sep 2021 r.
Rozmowa kwalifikacyjna:
15 Sep 2021 r.
Announcement of the list of candidates:
16 Sep 2021 r.
Announcement of list of successful candidates:
24 Sep 2021 r.
Where to submit documents after the list of candidates has been announced
od 2 września
10:00-13:00 (pon., śr., pt.)
,
09:00-14:00 (wt., czw.)
Faculty of Mathematics, Physics and Computer Science
Last modified: 2021, April 9 - 12:50pm
Post date: 2021, March 18 - 6:22pm