Anna Mickiewicz, Faculty of Management, Specialisation – Finance and Accounting - Specialist in accounting and long-distance travel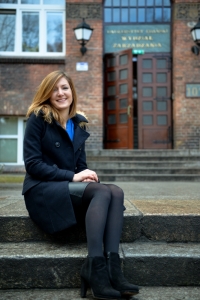 You wouldn't take out a mortgage in Swiss francs?
At the moment absolutely not, not when there is too much of a risk in the exchange rate and the safest thing to do is to take a mortage in the currency which you earn. Once, however, mortgages in francs were very attractive and often the only option for those who took them out. Unfortunately, with the change in the economic situation, they became a major problem.