Professor Dr hab. Grzegorz Węgrzyn, UG Vice-Rector for Scientific Affairs, outstanding molecular biologist and creator of medication for Sanfilippo syndrome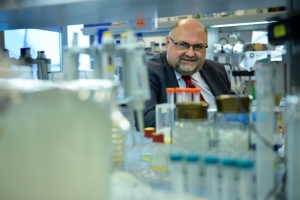 Where did you get your interest in biology?
Biology interested me from early on, even before my studies. Even in primary school I took part in extra classes with the biology circle, I kept various animals – fish, hamsters, guinea pigs etc.