Maciej Mańko: Student at the Department of Oceanography and Geography, specialist in jelly-fish, avid diver.
Faculty of Oceanography and Geography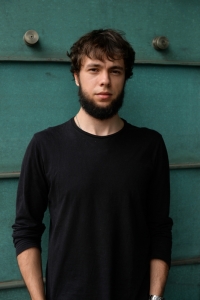 The University of Gdańsk's motto is the Latin "In Mari via Tua", where did you get your passion for this 'maritime' course of studies?
It's quite a complicated story. I come from Świdnik near Lublin, where people fly more than swim. All my life I'd been set on medicine and that was my initial plan. The idea of oceanography was born in secondary school where I heard about the subject. I came to Gdańsk to check what it was really like and discovered that it really was for me.