Professor Jerzy Limon: No one else knows so much about William Shakespeare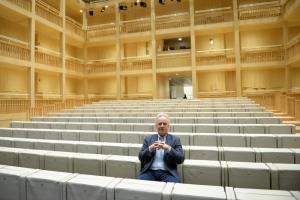 Where does your fascination with one of the most outstanding Englishmen come from?
Of course it's hard to give a precise date, everything started during my studies in Poznań. My teacher and maestro was Professor Henryk Zbierski, an expert on Polish and English literature and on Shakespeare, as well as the author of a history of English literature and books on Shakespeare. When I attended his seminars, it was his knowledge, which impressed me, and his absolute dedication to science which caused me to go in that direction.