THE UG AKADEMIA LABORATORY OF SONG
2015, May 27 - 9:13am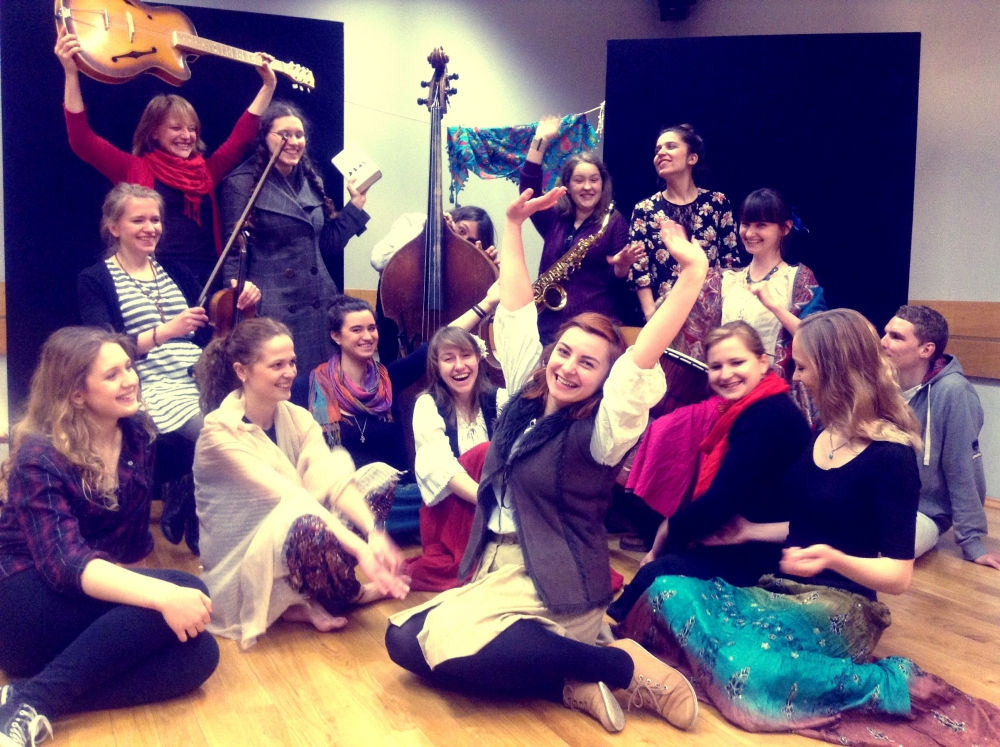 THE UG AKADEMIA LABORATORY OF SONG
The Akademia takes the form of a cycle of workshops focusing on working with traditional songs, using voice, body, and breath. Its methods are inspired by the "Gardzienice" theater company and by the work of the Grotowski Institute. The group especially explores the source material of Balkan, Romani, Ukrainian, and Polish cultures. It can be classed stylistically as folk/ethno/world music.
The meetings of Akademia center on group music and singing. We aim to look for and develop natural human musicality.
The members of Akademia are committed to long-term work, with annual presentations at the University, and also trips to festivals, concerts, field work in search of traditional songs, and recording of sung materials.
Contact: laboratoriumpiesni@wp.pl