The Folk Song and Dance Ensemble JANTAR
2015, May 18 - 2:31pm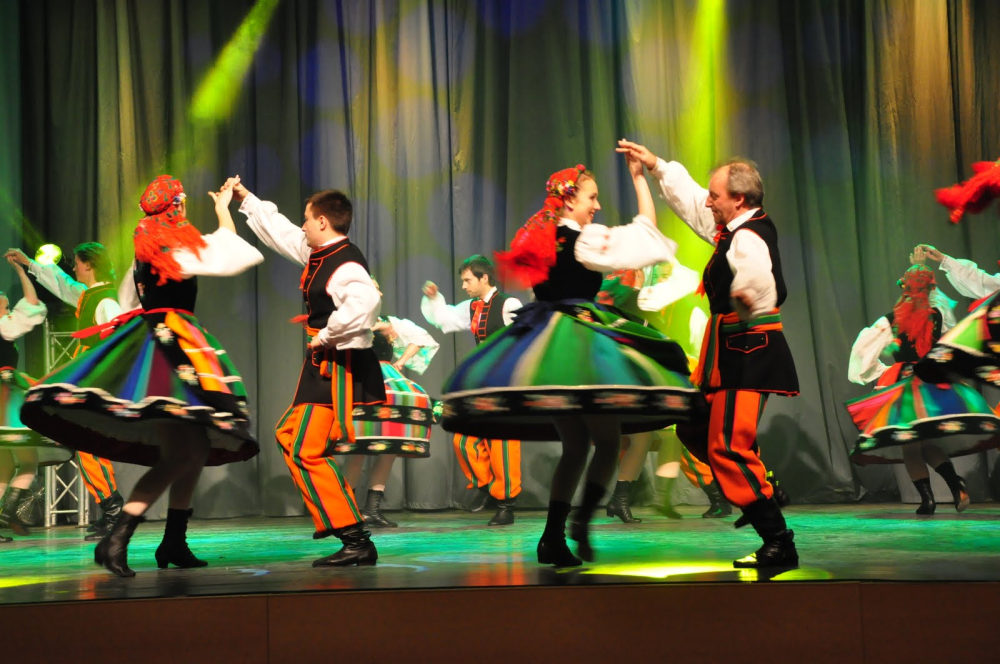 Jantar has existed at the University of Gdańsk since 1970. It consists of students and graduates of the University of Gdańsk and other local Universities. It presents three sections- vocal, dancing and musicians - form the Ensemble.
The vast repertoire of JANTAR consists of dances from regions such as Lublin, Kaszub, Kraków, Łowicz, Rzeszów, Spisz and Żywiec. Polka, oberek, krakowiak, kujawiak and other typical regional dances are interspersed with authentic folk lyrics - depending on the dance and the region of origin.
Folk character of the dances is enriched not only by the Slavonic beauty of our girls but especially by the original costumes illustrating traditional styles of different parts of the country. Exquisite, fabulously colourful and glittering attires give a spectacular testimony of past ages.
The Ensemble performs not only folk dances but the national dances as well. Its repertoire contains choreographies of Polish national dances such as mazur or polonez, noble and sedate, with their unusual beauty enhanced by the splendid attires from the Warsaw County epoch and old Polish times. Concerts are accompanied by live music performed by our folk band.
Every year, at Christmas time the Ensemble presents traditional Polish folk and national Christmas carols, full of warmth and charm of unforgettable atmosphere.
JANTAR is famous not only around the country but abroad as well. The Ensemble has given many concerts at the festivals in Germany, Spain, France, Denmark, England, Switzerland, Norway, Slovenia, Turkey, Ireland and the Netherlands; everywhere we were outstanding and from many places we have brought numerous prizes.
Every visit abroad enable ensemble's members to face the folklore of other nations. We always emphasize that what connect us most is not only our commitment to Polish folklore, songs and dances, but first of all bonds of friendship tied during rehearsals, meetings and journeys. Therefore, we encourage international students to meet us and discover the beauty of polish traditions.